www.industry-asia-pacific.com
Written on Modified on
SIFCO ASC debut SIFCO Process® at World Nuclear Exhibition 2016
SIFCO Applied Surface Concepts (ASC), the world's leading supplier of selective plating technology, will be exhibiting for the first time at the World Nuclear Exphibition in June. The team will be showcasing the SIFCO Process® and its unique benefits in OEM and repair applications within the energy industry.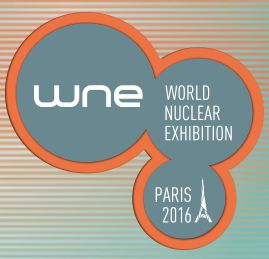 The annual exhibition will be held at the
Le Bourget in Paris, from 28-30th June
and unites key players in the global nuclear energy sector.
The SIFCO Process
®
is a unique selective plating process which has been engineered to overcome common operational and maintenance challenges facing the industry including component wear, corrosion, fretting and conductivity. Examples include a nickel coating for journal bearing resize and copper and silver applications on bus bars for conductivity.
One of the key advantages of the SIFCO Process
®
is its portability. Unlike using an immersion tank, the SIFCO Process
®
allows the operator to plate a very specific area of a component, quickly and easily, in situ and to the required thickness reducing downtime costs and complications. For example, one common issue within the nuclear industry is that once installed turbines can't be taken out of the facility meaning they need to be repaired in situ. By repairing and protecting the existing components using the SIFCO Process
®
, companies also remove the cost and logistical implications of purchasing a new part.
The process also minimizes the removal of surface material, which limits the amount of preparation time, and preserves the existing material to retain strength.
Lee Shelton, Managing Director at SIFCO ASC, said: "We are really excited to be showcasing the SIFCO Process
®
at the World Nuclear Exhibition this month. Often our customers in the power generation sector are challenged with repairing critical components without compromising revenue flow but with our localised approach, we can repair parts in-situ and plate a specific area of a component without incurring downtime costs and logistical repercussions. We have facilities in the UK, France, Sweden and US so we are fully equipped to deliver international engineering requirements for turbine applications."
For further information about SIFCO ASC, please visit stand 2B-S18 at the WNE or visit
www.sifcoasc.co.uk