www.industry-asia-pacific.com
Written on Modified on
Focus on China as IMI Critical Engineering makes major commitments to the region
IMI Critical Engineering, global leader in the design and manufacture of critical flow solutions, is increasing its focus on China and the surrounding region, with the establishment of a new regional headquarters in Shanghai, and a £9 million investment in a new Chinese production facility.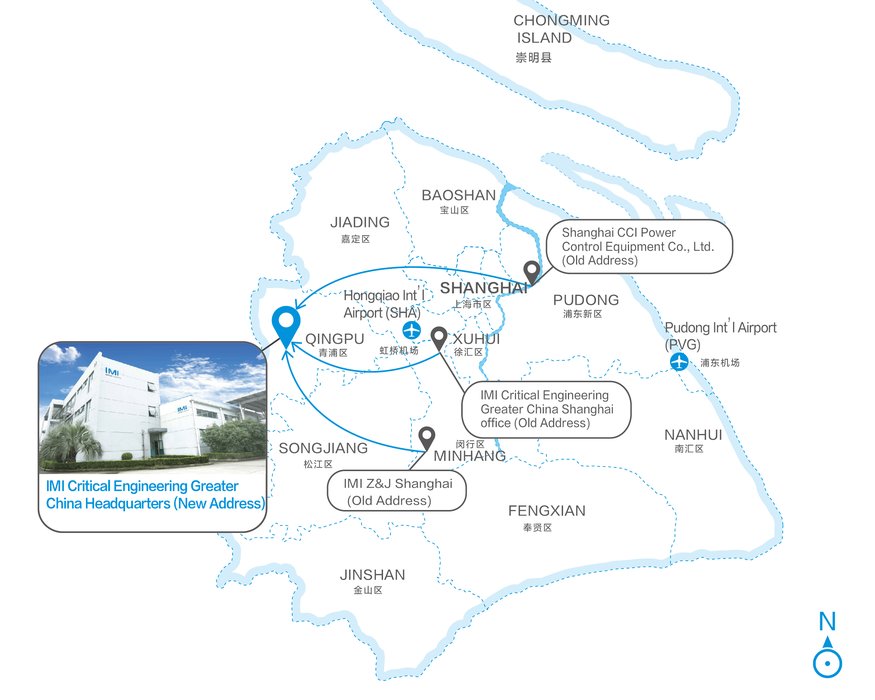 The company has co-located three of its existing businesses into a complex in Qingpu, a district on the western edge of Shanghai. The new headquarters contains the offices, service centre and manufacturing facilities of IMI Critical Engineering, Shanghai CCI Power Control Equipment Co. Ltd. and IMI Z&J Shanghai.
Meanwhile, IMI Critical Engineering is currently involved in a £9 million building project to create a brand new production facility, also in Shanghai. Due for completion in mid-2017, the new factory will supply bespoke actuation and control systems, and valves, for use in the power sector. A full team of engineers will be based in Shanghai, ready to provide the practical skills and expertise for which the company is globally admired.
Although market conditions are undoubtedly challenging, these developments will support IMI Critical Engineering's growing customer base in China and the surrounding region. Given that 40 per cent of the world's new fossil and nuclear power projects are being built in China, and that there is growing demand for energy in the region, the location is clearly of strategic importance and growth, over the medium to long term, is likely. Thus for IMI Critical Engineering, these investments mark a commitment that will play out of the next 10 to 20 years and beyond.
Roy Twite, Divisional Manager of IMI Critical Engineering, echoes this in his comments on the new factory project: "The importance of China within the global energy market will only continue to grow in the years to come and we hope to make the most of this by investing now. In this project, we are looking to the future and are confident that this will generate real returns within the next five to 10 years and beyond. From a strategic perspective, our major investments are made with a keen eye on the next 10 or even 20 years. We have great confidence in the growth prospects of the Chinese economy, as evidenced by our willingness to invest in a project of this magnitude."
To find out more, please visit http://www.imi-critical.com.