www.industry-asia-pacific.com
Written on Modified on
IMI Critical Engineering, the global specialist in the supply of critical valve solutions, has launched its new website.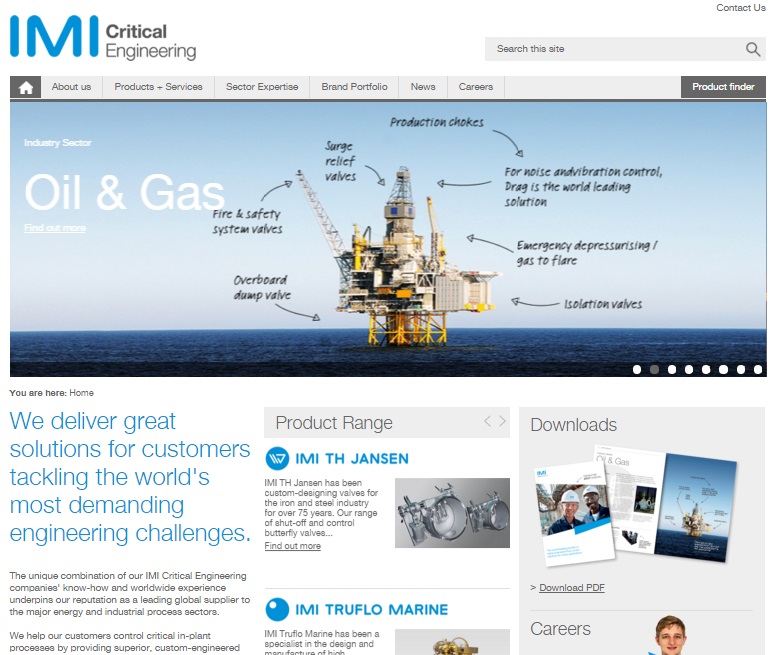 As the company continues to pursue its ambitious growth programme, it has undergone a period of rapid expansion through a combination of organic growth and merger & acquisition, which has seen firms such as Bopp & Reuther join the IMI Critical Engineering family. In line with these changes, IMI Critical Engineering's portfolio of products and services has also grown considerably, something that is reflected in the new website.
On its website, IMI Critical Engineering, part of London Stock Exchange quoted IMI PLC, outlines its comprehensive offering of control, isolation and actuation valves, in addition to its specialist fabrication capabilities, giving existing and prospective customers alike an insight into how it can provide solutions to some of their most complex and demanding challenges.
Furthermore, the website details IMI Critical Engineering's expertise in a variety of areas including nuclear, oil & gas and petrochemical, to name but a select few. Beyond this, it presents a detailed overview of each of its constituent businesses while offering news, updates and general information relating to the division and IMI Group as a whole.
Mike Semens-Flanagan, Director of Strategic Planning of IMI Critical Engineering, explained: "The business has enjoyed substantial growth in recent times and now offers a broader than ever portfolio of products and services under the IMI Critical Engineering banner. With information broken down by sector and product and service type, the site is easy to navigate and gives a real flavour of the levels of sophistication and support we are bringing to customer applications worldwide."
For further information on IMI Critical Engineering, please visit: http://www.imi-critical.com