www.industry-asia-pacific.com
Written on Modified on
KONECRANES TO EXPAND ITS PORT CRANES PRESENCE IN INDIA WITH LARSEN & TOUBRO LICENSING AGREEMENT
The agreement between Konecranes and L&T's Minerals & Metals business unit covers manually operated Ship-to-Shore cranes, Rubber-Tired Gantry cranes and Rail-Mounted Gantry cranes across Konecranes' brand portfolio.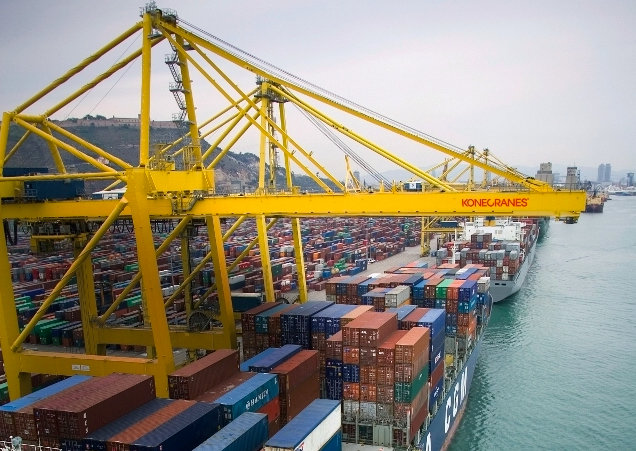 Konecranes and Larsen & Toubro (L&T), a large Indian multinational company, have signed a licensing agreement for the manufacturing and distribution of Konecranes port cranes in India, expanding Konecranes' footprint in this dynamic market. The first products have been sold under this agreement: two shipyard jib cranes will be delivered to the Cochin Shipyard in Cochin, Kerala province.
The agreement joins two highly reputable brands in India. The arrangement will help both L&T and Konecranes to smoothly introduce technologically superior and proven products and services to the Indian ports and shipyard market. It will also support the Indian government's Make in India initiative and meanwhile, Konecranes will be able to grow the brand presence of its ports offering in India.
The first order under this agreement was from Cochin Shipyard for two shipyard jib cranes, received in November of 2022. The cranes are level-luffing, single-boom jib cranes, the first with a 75t lifting capacity and 85m outreach, and the second with a 40t lifting capacity and 75m outreach. L&T will manufacture them at its Kanchipuram factory in Tamil Nadu province using design and components from Konecranes, with Konecranes supervising the entire delivery. The cranes will be delivered within 24 months to the Cochin Shipyard.
www.konecranes.com