www.industry-asia-pacific.com
Written on Modified on
KEYENCE Awarded Gold Level in Vision Systems Design 2015 Innovators Awards Program
KEYENCE announced today that its LumiTrax Machine Vision lighting technology was recognized among the best in the industry by the judges of the Vision Systems Design 2015 Innovators Awards program. The judging panel consisted of esteemed experts from system integrator and end-user companies.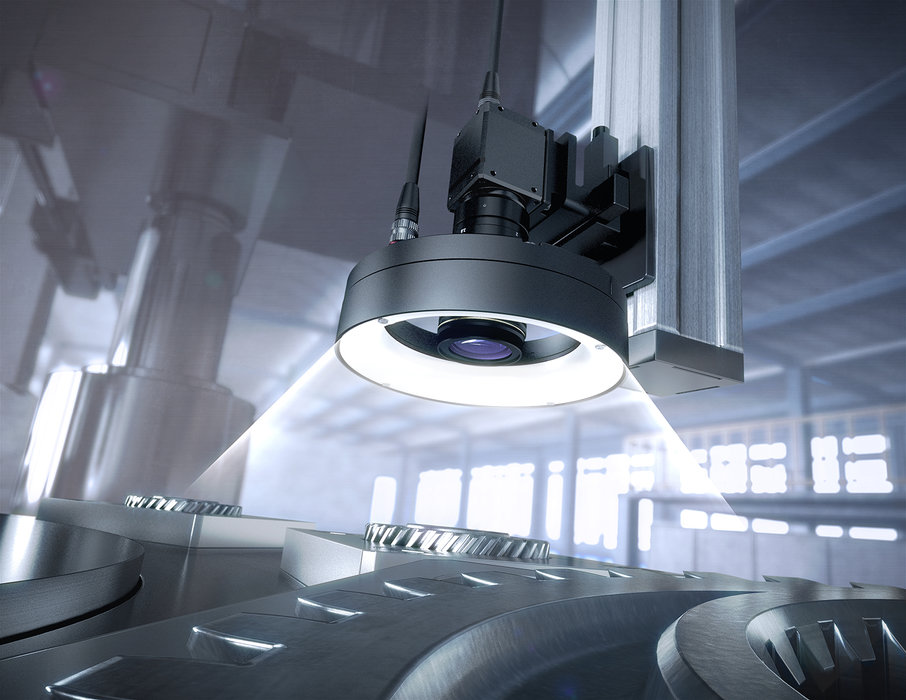 KEYENCE was awarded a Gold level award.
"On behalf of the Vision Systems Design Innovator Awards, I would like to congratulate KEYENCE on their Gold award," said Vision Systems Design Group Publisher Alan Bergstein. "This competitive, unbiased program celebrates the most innovative products and services in the vision and image processing industry. The team at KEYENCE should be very proud."
What is LumiTrax™?
Have you ever seen a scratch or dent on an object when light hits it a certain way, but it disappears when you tilt the object? Or, has the random glare off a flexible package or clear plastic shrink wrap made it difficult for you to read the "fine print?" Human beings are very capable of compensating for these types of problems, however machine vision systems have traditionally been very unreliable under these circumstances.
The revolutionary LumitraxTM function is the fusion of high-speed cameras, intelligent lighting, and a powerful algorithm. Multiple images are captured while lighting an object from different directions. The algorithm combines these images to create both "shape" and "texture" images. A shape image extracts only height changes while eliminating the influences of surface variation, colors, or printing. A texture image eliminates the effects of glare. LumitraxTM automatically combines the images, even when a part is moving under the camera!
About Vision Systems Design
Published since 1996, Vision Systems Design is a global resource for engineers, engineering managers and systems integrators that provides comprehensive global coverage of vision systems technologies, applications, and markets. Vision Systems Design's magazine, website (www.vision-systems.com), email newsletters and webcasts report on and analyze the latest technology and business developments and trends in the worldwide machine vision and image processing industry.
About The Vision Systems Design 2015 Innovators Awards program
The Vision Systems Design 2015 Innovators Awards program reviews and recognized the most innovative products and services in the vision and image processing industry. High-scoring companies were announced at AUTOMATE 2015 held in Chicago, IL, USA. Criteria used in the Innovators Awards ranking included: originality, innovation; impact on designers, systems integrators and end-users; fulfilling a need in the market that hasn't been addressed, leveraging a novel technology, and increasing productivity.

About KEYENCE
As a leading supplier of sensors, measuring systems, laser markers, microscopes, and machine vision systems worldwide, KEYENCE is at the forefront of factory automation. We strive to develop innovative and reliable products to meet the needs of our customers in every manufacturing industry.
In addition to our world-class products, KEYENCE offers a full range of services to further assist our customers. Our technically trained direct sales force is able to solve tough applications and answer technical questions about our products. We also provide fast shipping so customers can improve their processes as quickly as possible.
KEYENCE is dedicated to adding value to our customers by combining superior technology with unparalleled support.
Learn more about LumiTrax at