www.industry-asia-pacific.com
Written on Modified on
Speaker manufacturer SONOS makes a good thing better with Keyence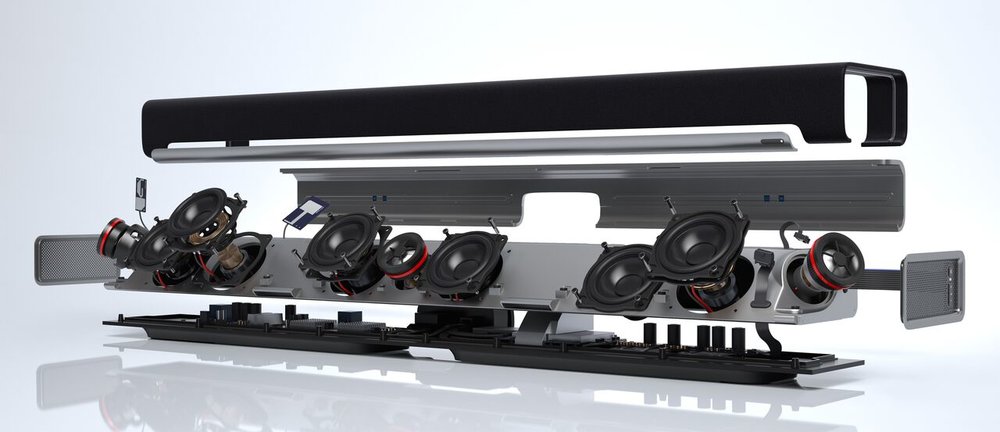 Audiophiles and casual listeners alike agree: it's awesome equipment. The Sonos PLAY smart speaker system lets you listen to jazz in the kitchen, classical in the den, and heavy metal in the garage, each room by itself or all at the same time. So whether you want a whole-house Gojira jam or a little Don Henley with friends on the patio, Sonos brings music to places that were once silent.
It's not all about music. Sonos offers a home theater system as well, one that'll have you ducking for cover each time Luke Skywalker pulls out his lightsaber. The Sonos PLAYBAR produces crisp, clean dialogue and memorable sound effects, while the SUB generates bone-shaking bass. Add a pair of PLAY speakers to the back and you'll have a surround sound system sure to make the neighbors jealous. Best of all, Sonos is wireless, making it easy to grow your system one room at a time. Plug a speaker into the nearest wall outlet, update the configuration on your smart phone or computer, and you're ready to rock.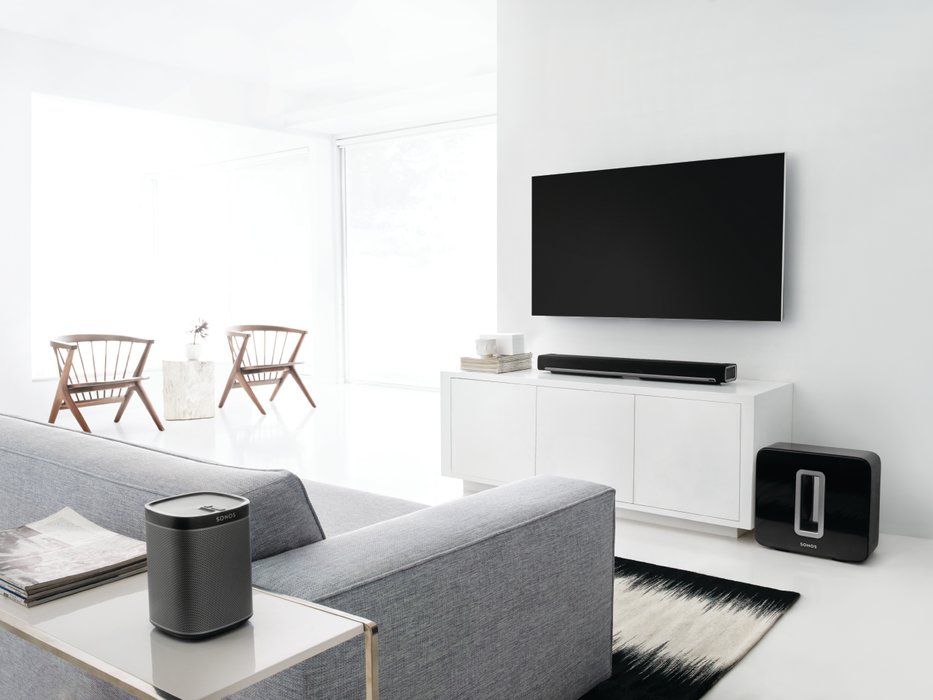 Fill every home with music
Sonos Inc. started in 2002 as a provider of custom home audio installations. Within a few years it began offering its ZP100 player and CR100 wireless controller, and has since been on a growth curve steeper than the hills surrounding its Santa Barbara, CA headquarters. The company today employs over 1,200 people and boasts offices across the US, Europe, and China.
With growth comes challenges, however, and Sonos recently began looking for an easier and more accurate way to validate speaker component quality levels, many of which are made of flexible materials that are difficult to measure. One of these is a damping mechanism known throughout the industry as a spider, a piece of fabric covered a phenolic resin and then pressed over steel dies into a corrugated shape, giving it a complex geometry and part profile best described as a sine wave.
Tony Ferraro, transducer mechanical engineering manager at Sonos' Boston, MA facility says the spider is an important part of sound quality, and is analogous to an automobile suspension, in that it controls oscillation of the cone assembly. The spider also helps control the position of the cone and voice coil relative to the speaker frame and transducer motor assembly
"The issue with inspecting a spider is that it's relatively soft, so if you use a height gauge or some other type of contact method you'll distort the part and end up with inaccurate results," he says. "Because of that, we were largely relying on inspection data from our suppliers, who measure the spider with radius gages, calipers, and similar subjective methods. We needed a more reliable way to validate the product."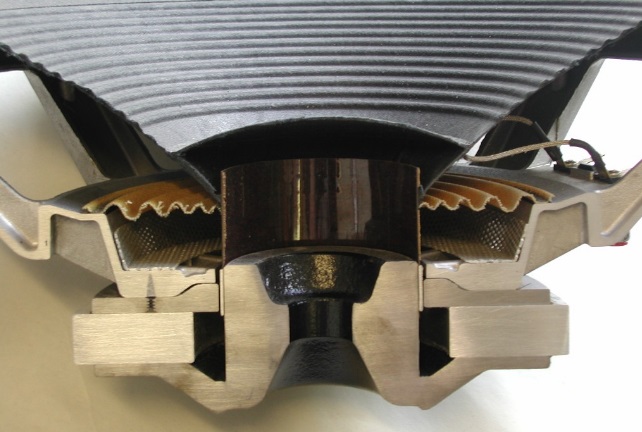 Scoping Out the Options
Sonos management agreed. Although no quality problems had yet surfaced, they wanted better control of their own product destiny, and turned to metrology provider Keyence Corp. for help. A product demonstration of the company's VHX-5000 digital microscope was quickly scheduled.
The VHX-5000 is equipped with an 18-megapixel x 3CMOS camera that captures up to 50 images per second. These images are processed by an advanced graphics card, which analyzes each for the correct focus level, brightness, and depth-of-field, then collates the different images to provide a fully-focused composite view of the subject matter. Together with advanced functions such as Easy Mode for simplified use, HDR (high dynamic range) resolution, and a high-speed, vibration resistant stage, the VHX-5000 is an ideal solution for a wide variety of measurement applications.
Ferraro pulled in team members from other departments to help evaluate the equipment during the visit from the local Keyence representative. They weren't disappointed. "We explained what we wanted to do and she said, 'Oh yeah, no problem. This is how you do it.' Within five minutes we had what we needed."
They VHX-5000 was used to capture an image of the spider surface, then draw a section line across the radius. By taking multiple images and averaging the results, Sonos personnel are able to measure the spacing and radii of the corrugation rolls, ensuring that the parts are being made to specifications.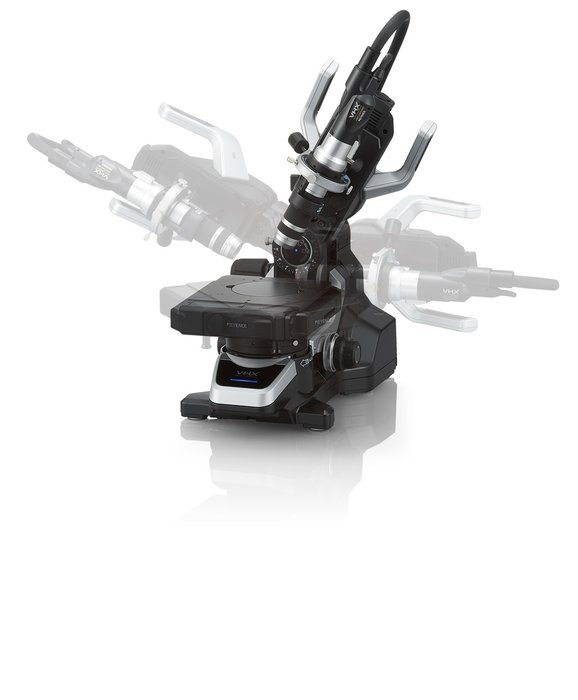 The equipment was installed shortly after the demonstration in early 2015. Ferraro had previous experience with traditional inspection equipment such as optical comparators, but this was the first time he'd used something "this advanced." After a one-hour training session, however, he was showing coworkers how to use the equipment, although he admits the VHX-5000 has far more untapped potential. "Learning to use the basic functionality is pretty straightforward, but we're probably only using 10-percent of the instrument's actual capability."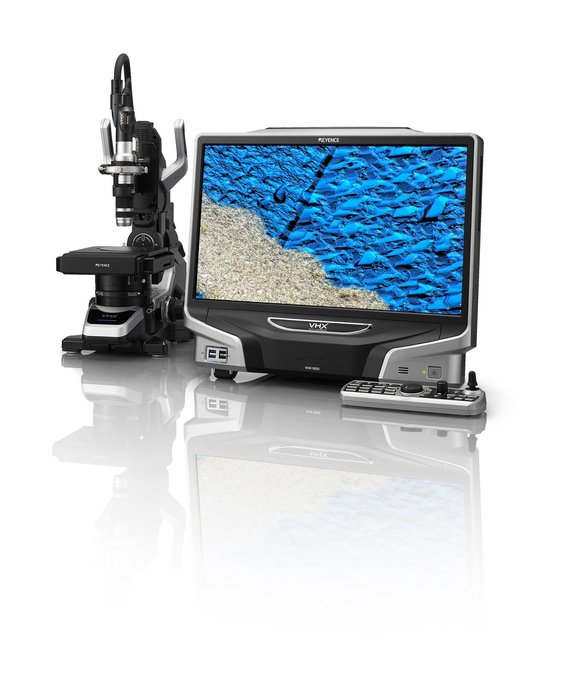 It was also the first opportunity he'd had to use high-end metrology equipment as part of the product development cycle, something that aids greatly in the company's push towards continuous improvement. "The status quo isn't good enough, especially for a company that is growing by leaps and bounds," Ferraro says. "You need good technology if you're going to compete in today's market. Keyence is part of that."
Process Improvement
The results have been quite positive. Ferraro admits to being nervous at first that the VHX-5000 would sit idle, but his fears have proven unfounded. "We use it to measure the spiders and other soft parts like fabric tweeter domes and rubber surrounds, things we don't want to touch with traditional contact measurement," he says. "More and more, though, the other teams at Sonos are using it for various things. For example, the electrical team uses it for inspecting circuit board failures, and pick and place accuracy, and the research and development folks use it to validate processes, and do assembly checking, that kind of stuff. It gets a good workout."