www.industry-asia-pacific.com
Written on Modified on
With its product portfolio, Inelta provides a comprehensive bending beam program from 100 N to 10 kN in different size categories.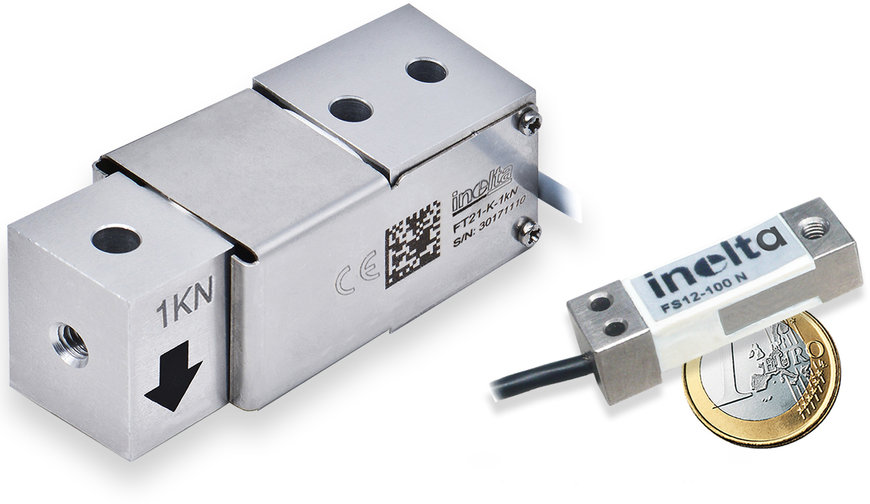 FT21, the strongest and FS12, the smallest of Inelta's bending beams
The tension and compression force transducers with low space requirements and an integrated measuring amplifier combined with high linearity are used for measuring small and medium sized forces. Through-holes are used to make integration and fastening easy. The FT21 bending beams with the dimensions 68 mm x 28.5 mm x 26 mm are intended for the range 0.2 kN to 1 kN while the model dimensions for 2 kN to 10 kN are 78 mm x 31.5 mm x 33 mm. The type of output signals can be selected from various voltage or current outputs. The degree of protection on the double bending beam sensor is IP64. With a nominal temperature range of -20 °C to +60 °C, it is suitable for applications from stage technology, cranes, lifts and lifting technology, to production machines, material testing, presses, or welding systems.

Application know-how is key
The measurement solution reliability not only depends on the use of robust sensor technology, but also on specific design features of the selected sensor models, their application-specific configuration, and correct placement. That is why Inelta as a specialist in industrial sensor technology supports its customers with comprehensive application know-how, in-depth advice and, where required, also carries out custom-fit modifications to its products.
www.inelta.de