www.industry-asia-pacific.com
Written on Modified on
Inelta Sensorsysteme, leading sensor manufacturer for measuring distances, movement and force, has developed valve sensors and position switches based on its LVDT technology and featuring high precision and a rugged design for hydraulic applications.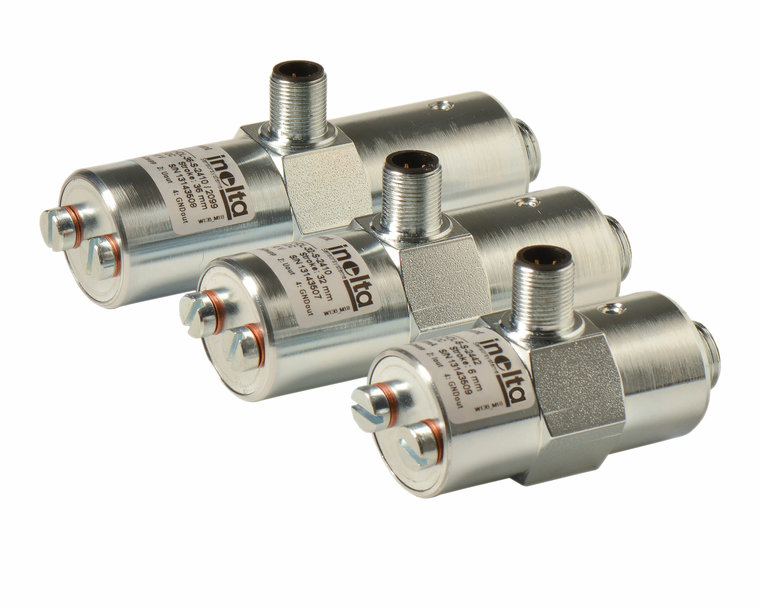 Inelta supplies custom-designed valve sensors in serial quantities.
Inelta LVDT-HY series sensors, for example, with a measuring range between ± 1.2 mm and ±10 mm, provide accuracies in the μm range in detecting valve positions. As a market innovation, Inelta has introduced LVDT-based valve sensors, designated IHDL-M16, where the sensor module can be exchanged without interrupting or opening the hydraulic circuit. Drawing on many years of know-how in research and development and high production capacities, the sensor specialist is capable of producing custom-designed valve sensors for demanding applications in high quantities.
Like the standard product line, custom-designed valve sensors are supplied as incapsulated, turnkey systems, consisting of an LVDT sensor, a pressure tube and a connecting shaft. The systems are available for measuring ranges between 1.2 mm and 36 mm, as versions for installation as an add-on or as integrated sensors. All hydraulic components can withstand 400 bar pressure with max. pressure peaks up to 1,200 bar. Outputs are customer-specified, analog 4…20mA or 0…10V or with digital interfaces such as IO-Link. Upon request, Inelta will design sensors for other applications, such as pumps and dosage systems.
For applications with high vibration and shock, Inelta has developed a sensor capable of handling 30g. The standard protection class for all units is IP65 (IP67 to IP69 optional), and they can be used in ambient temperatures from -25 °C to +100 °C. Higher protection classes and an extended temperature range of -45 °C to +125 °C are available on special request.
www.inelta.com