www.industry-asia-pacific.com
Written on Modified on
Global Testing, Inspection and Certification Organisation Increases Support for Equipment and Maintenance Managers with Expanded Oil Condition Monitoring Capabilities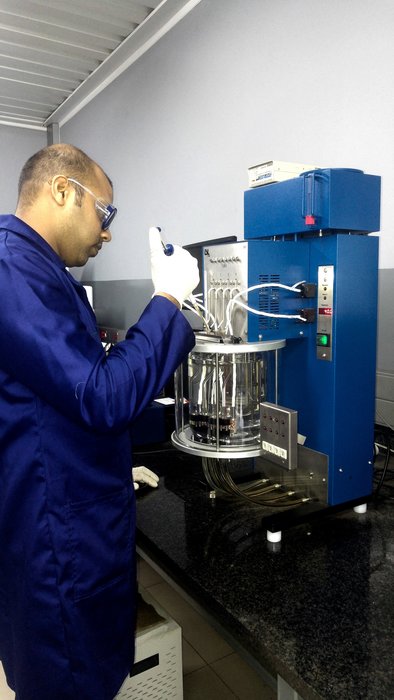 DUBAI (AUGUST 23, 2016) – Bureau Veritas, global leaders for testing, inspection and certification services, have launched the exclusive Lube Oil Analysis Management System (LOAMSSM) software at their Dubai Oil Condition Monitoring (OCM) laboratory.
Bureau Veritas has been providing lubricant and oil analytical services in the Middle East for over 5 years, assisting maintenance managers in the industrial, heavy duty equipment and aviation markets to predict failures and prevent catastrophic maintenance events. The organisation is now looking to leverage this experience and increase the level of support so that clients can make timely, informed decisions that can improve machine reliability, reduce maintenance and repair costs and significantly extend equipment life.
The continuing global expansion of the OCM program within the Bureau Veritas network has now provided the Dubai laboratory with access to the LOAMS software, whereby clients will have access to one application that brings equipment testing and analysis data together from locations around the world. The LOAMS software provides online tools that bring clarity and meaning to complex laboratory results, maintenance recommendations that improve production and save money, and programs and support that foster collaborative customer partnerships.
"The launch of the LOAMS platform confirms our commitment to support client needs for lubricant and oil analysis services," said Rupert Crasto, Sales & Marketing Manager for Bureau Veritas Oil & Petrochemicals in the Middle East. "In addition to our local experience, the Bureau Veritas network has over 55 years of global experience in OCM, so our clients can benefit from the expertise in OCM testing, data interpretation and advisory services."
Used oil analysis identifies trends in wear and contamination and monitors changes in the physical properties of lubricants and hydraulic oils. Laboratory data analysts can then pinpoint equipment problems in their earliest stages and make informed recommendations to customers.
"Bureau Veritas is committed to investing in our network to ensure we are the global provider of choice for oil condition monitoring services. Increasing our capabilities in the Middle East is integral to our global expansion strategy and will provide our customers in this region with industry leading expertise," said Matt Hopkinson, Senior Vice President, Global Oil & Petrochemicals of Bureau Veritas' Commodities Division.