www.industry-asia-pacific.com
Written on Modified on
Scott Safety, a world leader in the design, manufacture and sale of innovative breathing apparatus and personal protective equipment, will be showcasing its latest product launches to an audience of safety professionals at EuroSafety in Finland (13-15th September), on stand 98SM.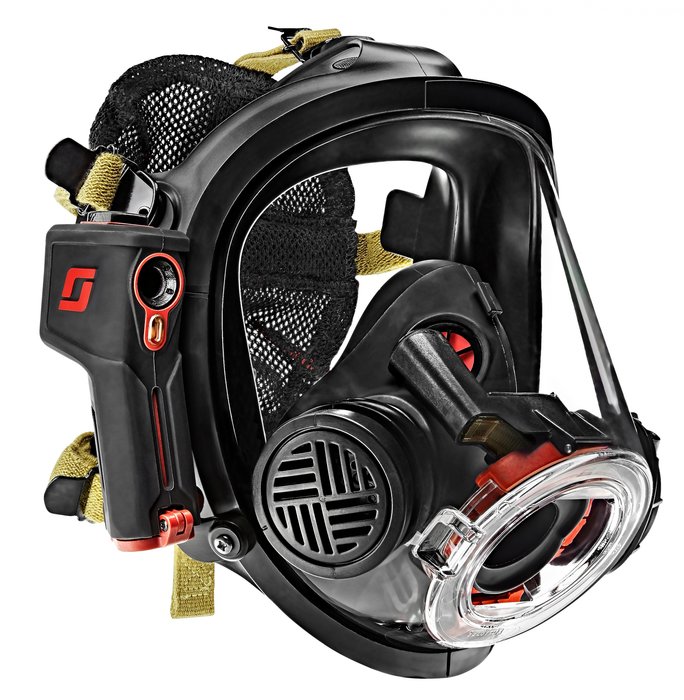 The first of Scott Safety's advanced range of new respirators is Duraflow, a lightweight, ergonomically-designed Powered Air Respirator (PAR) with sophisticated real-time air flow control technology. The durable new PAR solution provides complete assurance of respiratory protection, whilst enabling the wearer to safely focus on their job. Automatic monitoring ensures the airflow rate is maintained at precisely the correct level to protect the worker. Additional safety features include, visual and audible diagnostics that alert the user to any drop in airflow below the required level, or when the battery needs re-charging. Available with two high energy density battery options, Duraflow is ideal for a variety of hazardous industries, including petro-chemical and construction.
Making its debut will also be the new Aviva Halfmask respirator. With a thermoplastic construction and an innovative low-profile head-harness, the Aviva provides a premium build-quality and enhanced wearer comfort. Other features include a speech panel to improve transmission, 'goggle pinch' recess for optimum eyewear integration, and a positive fit-check button giving you confidence that you are protected. Further enhancing comfort is the low breathing resistance provided by the Aviva and its downward-facing exhale valve to prevent visor misting. It is available in three model options: single filter, twin filter and flex filter, from small to large.
Providing a respiratory solution for confined space entry in immediately dangerous to life or health atmospheres, Scott Safety has launched FLITE COV – the next generation of Supplied Air Respirators (SAR). With key safety advancements - including an automatic change over valve for an emergency air supply cylinder that is available in a variety of different durations, and a locking hand wheel on the cylinder pressure reducing valve to prevent inadvertent shut-off during use - the FLITE COV is the optimum choice.
To showcase the company's thermal imaging capabilities, the innovative Scott Sight in-mask thermal intelligence system will be on the stand for visitors to preview. Scott Sight is a lightweight thermal imaging camera that can be mounted into a mask's display to provide firefighters with a clear, unobstructed view of their surroundings by keeping a thermal image view of the scene in view at all times. The camera is very powerful, producing a 160x120 resolution at 9 frames per second, through an infinity lens eliminating eye strain.
Complementing Scott Sight, will be the newly launched AV300 facepiece, developed to incorporate the thermal imaging camera.
Visitors to stand 98SM will also discover a health & safety industry first - Scott Safety's Light Decontamination System that can decontaminate chemical, biological and radiological vapours, liquids and particles, simultaneously in as little as five minutes. In validation trials, the cutting-edge system decontaminated anthrax by 99.9999999 percent from a 100m³space, in fewer than five minutes.
The Light Decontamination System is the lightest in its class at 22kg, and can decontaminate environments as large as 500m³, as well as non-disposable protective equipment. The system achieves this by using Scott Safety's atomisation technology that creates a fine mist ensuring even and consistent coverage and haptic dry surfaces. Unlike many traditional decontamination systems that utilise liquids, this new process forces powders and liquids to behave like a gas, ensuring that sensitive and electronic equipment is not damaged.
For further information about Scott Safety, please visit www.scottsafety.com/emea.