www.industry-asia-pacific.com
Written on Modified on
ANDRITZ TO SUPPLY SULFOLOOP PLANT FOR COMMERCIAL GRADE, CONCENTRATED SULFURIC ACID TO THE NEW SUZANO MILL IN RIBAS DO RIO PARDO, BRAZIL
Sustainable ANDRITZ technologies enable the production of commercially available sulfuric acid from the mill's odorous gases, making the mill self-sufficient in terms of sulfuric acid.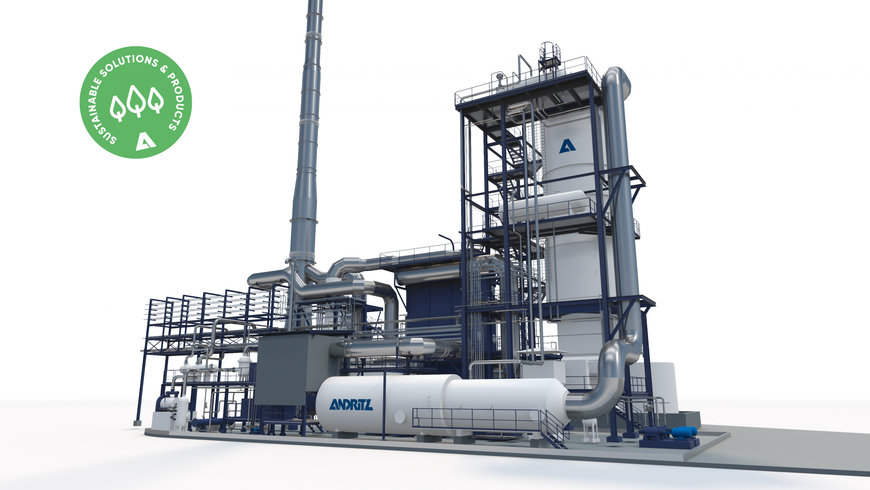 ANDRITZ has received an order from the Brazilian pulp producer Suzano to supply a
SulfoLoop plant for concentrated sulfuric acid
for the new pulp mill that Suzano is building in the municipality of Ribas do Rio Pardo, Mato Grosso do Sul state. The pulp mill supplied by ANDRITZ is under construction and is scheduled to start up in the second half of 2024.
The sulfuric acid plant can produce 153 tons per day of commercially available sulfuric acid (>97%) from concentrated, odorous gases and the elemental sulfur from the pulp mill. By recycling sulfuric acid from the waste streams, the plant becomes completely self-sufficient in terms of sulfuric acid supply. ANDRITZ's SulfoLoop is based on wet-gas sulfuric acid (WSA) technology for converting humid, sulfur-rich gases and elemental sulfur into sulfuric acid.
The sulfuric acid plant will help the new Suzano mill at Ribas do Rio Pardo to manage the sodium and sulfur (Na/S) balance and sulfidity of the pulp mill. In addition, the plant's resource efficiency is increased because less sulfate has to be discharged thanks to the optimized Na/S balance. In the future, no dangerous sulfuric acid will have to be transported to the plant either, which will lead to a significant reduction in truck transport volumes.
SulfoLoop sulfuric acid plants are part of the ANDRITZ CircleToZero initiative, which focuses on eliminating unused side streams. The goal is the development of new products with added value as well as emission-free and waste-free production.
www.andritz.com