www.industry-asia-pacific.com
Written on Modified on
Keysight technologies News
KEYSIGHT INTRODUCES SIGNAL INTEGRITY SIMULATION SOFTWARE FOR HARDWARE ENGINEERS
EP-Scan is a new high-speed digital simulation tool that provides electrical performance insights that enable high-speed digital designers to perform quick diagnostics and remove the verification bottleneck.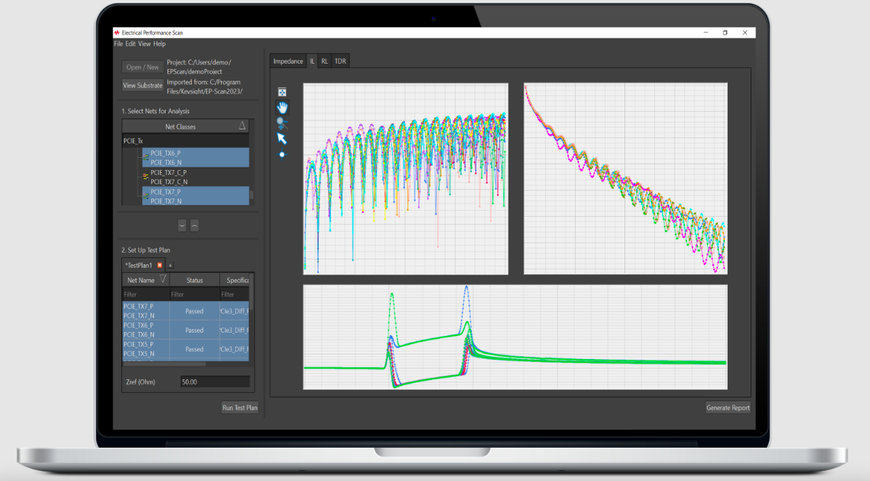 Keysight Technologies, Inc., a leading technology company that delivers advanced design and validation solutions to help accelerate innovation to connect and secure the world, introduces the
Electrical Performance Scan (EP-Scan)
, a new high-speed digital simulation tool that supports rapid signal integrity (SI) analysis for hardware engineers and printed circuit board (PCB) designers.
After completing a PCB design, hardware engineers hand the design over to SI specialists to validate its performance before going to the prototype. SI specialists perform simulations on a large number of nets, which can take days to weeks to complete. Uncertainty about the length of the SI analysis phase creates a bottleneck in the design cycle and delays time-to-market.
EP-Scan addresses SI analysis bottlenecks by giving hardware designers diagnostic tools to correct designs earlier and meet development schedules. As a stand-alone software product, EP-Scan performs electromagnetic (EM) simulation on signal nets and reports SI metrics such as channel return and insertion loss. In addition, EP-Scan automates performance comparisons between different versions of a design and generates simulation reports that expedite verification prior to building expensive physical prototypes.
EP-Scan requires only the layout geometry and substrate stack-up information for the PCB design as inputs. After engineers specify the desired nets for investigation, EP-Scan reports simulation results. EP-Scan enables hardware engineers to quickly validate designs and identify layout issues before the final verification, which reduces time-to-market and can contribute to more PCB design wins.
www.keysight.com