www.industry-asia-pacific.com
Written on Modified on
Drive solutions for the crane industry Travelling and lift drives from a single source
For the crane industry, NORD DRIVESYSTEMS offers complete drive solutions from a single source that are characterised by maximum energy efficiency, economy and reliability. The service- and maintenance-friendly drives reduce downtimes and contribute to an increased efficiency and availability of the entire system.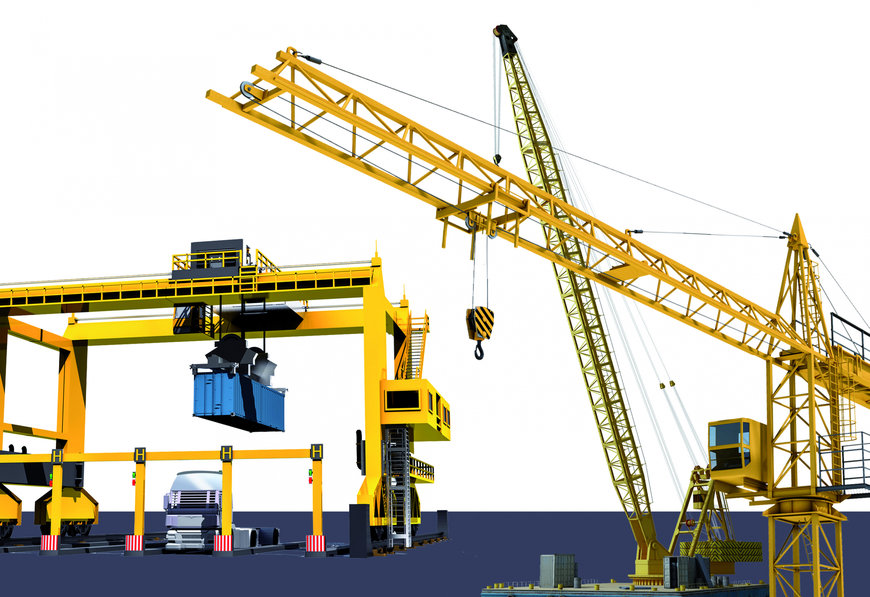 NORD-drive-solutions-crane-industry.jpg NORD DRIVESYSTEMS offers efficient, compact and reliable drive solutions for all types of cranes and load ranges

Cranes must safely lift, precisely position and gently set down loads, which requires special drives with integrated brake and frequency inverter technology that ensure the soft start and the regenerative braking through defined and adjustable ramps. Smooth motion, even with simultaneous movements of the crane and the trolley, constant running as well as synchronous operation for travelling drives, and high positioning accuracy are essential for the continuous and safe transport processes.
Efficient, compact and reliable drive solutions for all types of cranes

As one of the world's leading full-range suppliers for mechanical and electronic drive technology, NORD DRIVESYSTEMS provides
drive solutions for all types of cranes and load ranges
– whether bridge, gantry, building, container or harbour cranes. The drives are specially tailored to crane systems and are characterised by efficient operation, compact design, high reliability, and a high level of service and maintenance-friendliness.
Complete drive solutions from a single source
Whether travel, cross-travel or lifting gear drives: An optimum and individual drive solution can be created using the modular NORD system consisting of the gear unit, motor and drive electronics. All components are precisely matched to each other and ensure smooth operation. Gear units and industrial gear units in a one-piece UNICASE housing provide ultimate axial and radial load capacities, ultimate reliability and low-noise performance, as well as low maintenance and a long service life. The motors up to I4 operate reliably over many years with very high efficiency, high overload capacity and meet all common global efficiency regulations and standards. Thanks to scalable functions, the drive electronics – as a solution for control cabinet installations or as decentralised version for use in the field – can be adjusted to any drive application. They support all common bus systems and communicate with any control. NORD frequency inverters have a high-performance PLC for functions close to the drive.
Strong global presence and service

From design and commissioning to service and maintenance, NORD supports its customers in all phases of the project and supplies ultimate quality which meets international standards. Thousands of NORD drives are already in operation in crane systems around the globe. A global assembly and service network guarantees short delivery times, competent advice and rapid on-site service.