www.industry-asia-pacific.com
Written on Modified on
Delta Recognized with Channel NewsAsia's 2015 Green Luminary Award
Delta Electronics, Inc., a global leader in power and thermal management solutions, announced today to win Channel NewsAsia's 2015 Green Luminary Award. Channel NewsAsia recognized, among major companies in 40 Asian countries, Delta's commitment to sustainability through the development of high-efficiency energy-saving products and solutions and the promotion of green buildings. Mr. Yancey Hai, chairman of Delta Electronics, received the award on behalf of the company.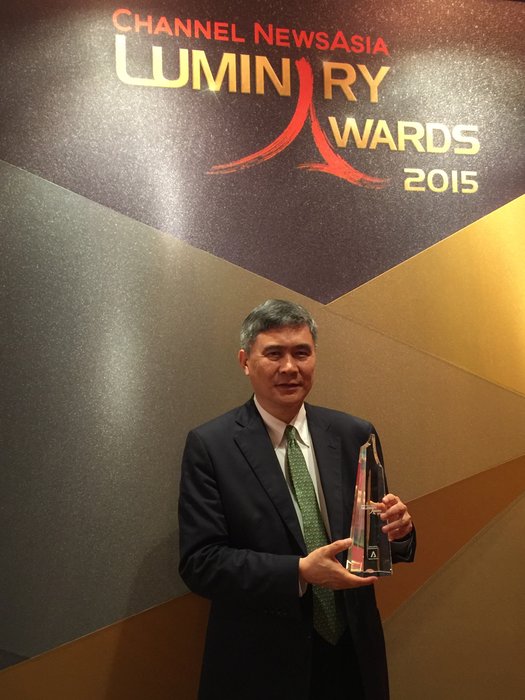 "Delta's corporate mission is 'To provide innovative, clean and energy-efficient solutions for a better tomorrow'. We strive to develop technologies capable of helping mankind mitigate global warming. From 2010 to 2014, Delta's energy-efficient products and solutions helped clients around the world save 14.8 billion kWh of electricity, and reduce CO2 emissions by 7.9 million tons. In addition, Delta's 11 green buildings saved up to 13.0 million kWh of electricity in 2014 alone" remarked Mr. Hai.
Delta continues to achieve significant business growth and deliver strong and stable financial performance with a compound annual growth rate of 32.6% since 1971. Delta's consolidated audited sales revenues in 2014 were US$7.52 billion
Channel NewsAsia (CNA) is an English-language Asian TV news channel. Now in its fifth year since 2011, the Channel NewsAsia Luminary Awards recognizes the achievements of the business community in their respective fields. In partnership with Deloitte Analytics and Singapore Management University the Awards include four major categories as the Green Luminary Award, the Innovation Luminary Award, the Future Business Luminary Award and the Lifetime Achievement Luminary Award.