www.industry-asia-pacific.com
Written on Modified on
Sandvik Coromant India implements solutions for people, planet and profit. In the 2022 Climate Change Performance Index (CCPI) report, India retained its top ten ranking of the best performing countries for its actions against climate change.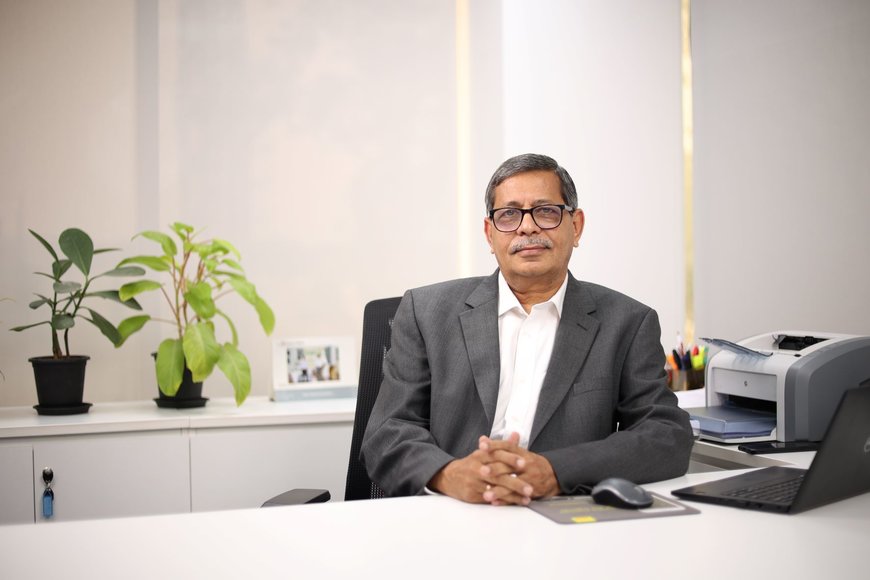 Taking action towards sustainable development goals (SDGs) is a priority for
metal cutting
leader Sandvik Coromant, which has implemented three sustainable initiatives across India. Here Kiran Acharya, Managing Director and CFO at Sandvik Coromant, explains the actions the company is taking to improve sustainability across India.
The CCPI is an independent monitoring tool that tracks the climate protection performance of 60 countries. Retaining a top ten position in the CCPI is a crucial acknowledgment for India, which has made strong progress in its sustainability efforts.
Joining the country's efforts with various CSR avenues is Sandvik Coromant India. Some of many initiatives the company has put into place include a wastewater treatment plant in Pimpri-Chinchwad, a Miyawaki urban forest in Pune and the electrification of three villages in Jalgaon.
Every drop counts
Water is a scarce resource. In line with rapid urbanization and economic growth, there is a need to look at options to treat wastewater efficiently and to set examples on how the wastewater can be used in a cost-effective manner.
Pimpri-Chinchwad is one of the most developed cities in Maharashtra, which has a large volume of wastewater running through drainage because of its affluent industrial environment. To combat this, Sandvik Coromant has partnered with
Pimpri-Chinchwad Municipal Corporation
and set up wastewater treatment plants to treat flowing wastewater, promoting the recycling and reusing of water. Two prominent public gardens including Premlok garden and Babuji Golande Garden have been identified as areas where there is open drainage of wastewater flowing for this project.
Using Johkasou wastewater plant from Japanese machinery company Daiki Axis, Sandvik Coromant collectively recycles approximately 10,000 litres of water per day. A third treatment plant in Oxygen garden with a recycling capacity of 10,000 litres per day is underway. As a result, the company has received the 'Best urban wastewater management award' at the Global CSR Excellence & Leadership Awards, which recognized its efforts to save fresh water.
Urban jungle
It's predicted that 60% of India's population will live in cities by 2050, up from 31% in 2011. Consequentially, Indian metro and megacities have lost 50% of their green cover. Open spaces are reducing year-on year-and cities are converting to concrete jungles. Now, cities need a solution that creates dense patches of forests and the Miyawaki method is an effective way to initiate a big quick change in a small area.
The Miyawaki method was invented by Japanese botanist and plant ecology expert, Dr Akira Miyawaki, which uses a unique Potential Natural Vegetation concept, regardless of soil and climatic conditions.
More than 3,000 forests have been successfully created using this methodology, where between three and five saplings are planted per square meter with a minimum of 20 to 50 different species. Compared to naturally grown forests, Miyawaki forests grow ten times faster, are 100 times more biodiverse, have 30 times greener surface area and have up to 30 times more carbon dioxide. For this reason, growing trees under the Miyawaki method is ideal for improving the environment, especially in built up, polluted areas, as they capture more carbon.
Sandvik Coromant has collaborated with Green Yatra, a leading non-profit organisation in India, to develop a Miyawaki forest in Pune. Through this initiative, Sandvik Coromant has planted 6,000 saplings to grow into a Miyawaki Forest, with the first 150 saplings planted by Sandvik Coromant employees.
Electrification of aspirational districts
In recent years, India has rolled out electrification schemes, such as the Saubhagya scheme — the largest global household electrification drive, which provided electricity to 2.82 crore (28 million) households. However, there are still areas that have not been electrified, due to scattered settlements and issues with topography and poor road connectivity.
In the third initiative to be rolled out by Sandvik Coromant India, the company has partnered with Krushi Vikas, an organization that aims to improve the wellbeing of urban communities, to provide electricity to three villages in Jalgaon, an aspirational district. Districts that are affected by poor socio-economic indicators are deemed aspirational in India.
The
Aspirational Districts Programme
is an initiative by the Government of India implemented by NITI Aayog, to improve the living standards of locals. Through this initiative, solar solutions such as solar home lighting systems, solar pumps and solar panels will be provided to 112 households in Mathan, Sagyadev and Jaman Pani. The installation of solar water pumps will enable villagers to undertake various household chores after sunset, enable people to travel easier at night with streetlights at critical locations and reduce of risk of snake bites and accidents that are common at night. The initiative, which contributes towards attainment of the United Nations' SDG 7: Access to affordable and clean energy, will ensure electricity is provided in the villages for the next seven years.
While India is already performing highly in its actions against climate protection, it's companies like Sandvik Coromant that are paving the way for major sustainability transformation. By working with organisations and investing in technologies that not only support SDGs, but better the lives of those within the communities, Sandvik Coromant is demonstrating why sustainability initiatives are crucial in today's climate crisis.
www.sandvik.coromant.com