www.industry-asia-pacific.com
Written on Modified on
The German Federal Ministry for Economic Affairs and Climate Action awarded the innovative ADHESO gripping technology from SCHUNK with the IKU 2022. The bio-inspired, energy-saving method of handling facilitates sustainable automation processes in many areas. SCHUNK developed the technology together with the startup company INNOCISE.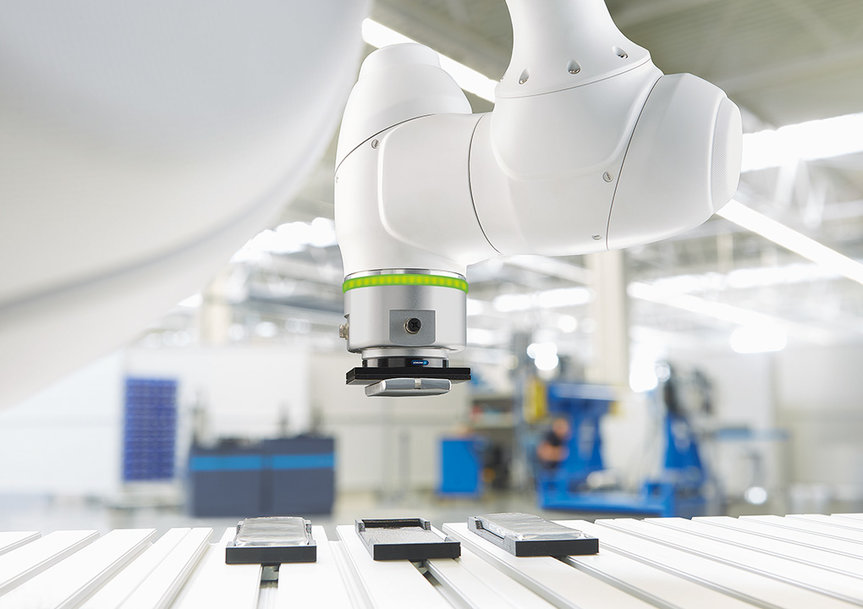 Energy-free gripping: The novel ADHESO gripping technology reduces energy consumption in industrial processes. The German Federal Ministry for Economic Affairs and Climate Action therefore awarded SCHUNK with the IKU 2022.

What will sustainable, automated handling look like in the future? SCHUNK asked itself this question and, with the support of the Saarbrücken startup company INNOCISE, delivered a novel solution approach: ADHESO. The innovative grippers can grip sensitive or difficult-to-pick-up parts gently, without residue and with absolutely no energy. The partners got their inspiration from nature: Geckos have millions of tiny hairs on their feet that stick to surface molecules.
This allows them to move across smooth surfaces at lightning speed and also support their entire body weight upside down. Adhesion is the magic word. ADHESO also uses this principle: individually adapted plastic pads made of special polymers reproduce the fine hair structure on the adhesive grippers. This means they safely adhere to a wide variety of materials and can hold parts without the need for compressed air, a vacuum, or electricity.
The sophisticated grippers thus significantly reduce energy consumption in automation processes. "ADHESO is one of the simplest and at the same time most innovative handling technologies on the market," summarizes SCHUNK COO Johannes Ketterer.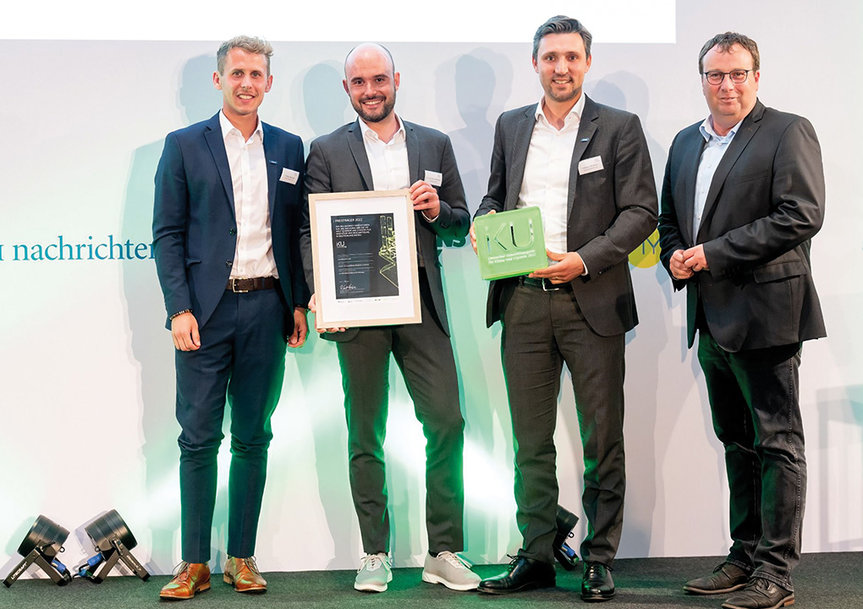 Honored in Berlin (from left to right): Philipp Matyssek (Director Product Sales ADHESO, SCHUNK), Dr.-Ing. Marc Schöneich (CEO and Co-Founder, INNOCISE), and Johannes Ketterer (COO, SCHUNK) accept the IKU from Oliver Krischer (Parlamentary State Secretary). Image: Christian Kruppa

www.schunk.com