www.industry-asia-pacific.com
Written on Modified on
The new CoLab application center at the Brackenheim-Hausen location provides enough space for customers to test their automation solutions in a realistic surrounding, and to get them validated by SCHUNK experts. The focus of the application center is particularly on new technologies and fields of application.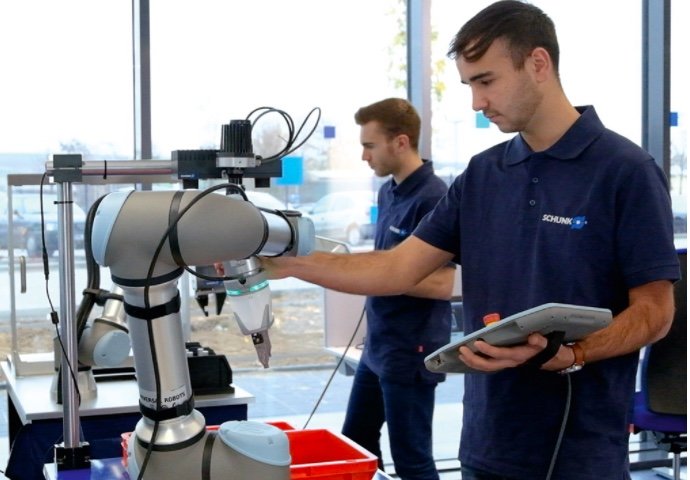 Twelve industrial robots and cobots are available in the CoLab application center for finding specific automation solutions.

The possibilities of how to automate are diverse and new technologies are constantly expanding the spectrum. Uncertainties often prevent users from implementing automated processes, even if there is undiscovered potential. Is the planned cobot application feasible from the technical point of view? Is the selected gripping solution the right one for optimally handling my workpiece? Will we reach the desired cycle time? That's why SCHUNK has expanded its range of services and set up a new application center: such questions will not remain unanswered.
The CoLab offers the necessary framework for customers to discuss and develop a solution for their application with the support of SCHUNK application engineers. The CoLab is divided into small cells for lightweight design, industrial robots and test setups. Twelve industrial robots and cobots are available for finding an appropriate solution for the practical problems. "We support our customers in the CoLab and make the broad SCHUNK product portfolio available for developing an appropriate solution for any application quickly and conveniently. During our validation we have the chance to consider any special requirement and to offer satisfactory answer to all questions, explains Dr. Ing. Fabian Ballier, Team Leader CoLab.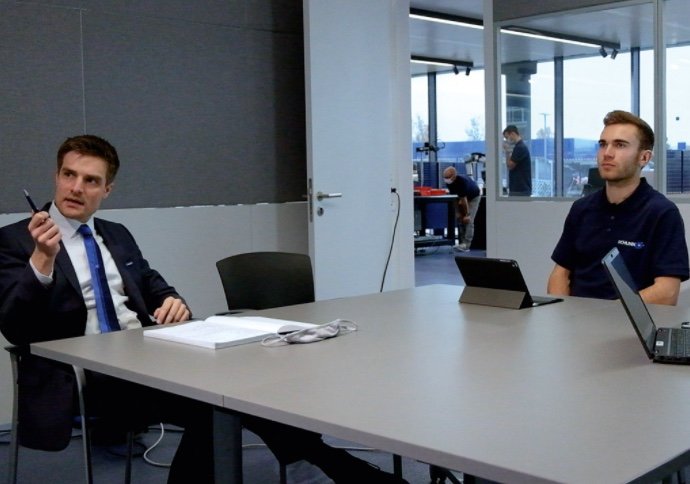 Everything is all about new technologies and fields of application for CoLab team leader, Dr. Ing. Fabian Ballier (left) and his colleagues. They offer support in designing new SCHUNK ADHESO grippers and provide a testing environment for the use of magnetic grippers.

The focus of the CoLab is on the new SCHUNK technologies and the fields of application. Ballier and his colleagues offer support for applications with the new SCHUNK ADHESO gripper and provide a test environment for applications with magnetic grippers. Lightweight robots are used in most of the applications. Conventional industrial robots of other manufacturers can also be implemented without problems.
"The CoLab offers us the opportunity to open up new fields of application together with our customers and to gather experiences on the use of new technologies. Users have the chance to see for themselves how the solution could work and to test it in advance," underlines Ballier. Customers can visit the CoLab in person or through digital meetings and webinars. Anyone who is interested in validating an automation solution in advance may contact his SCHUNK field service consultant or our technical sales team.
www.schunk.com