www.industry-asia-pacific.com
Written on Modified on
Company Earmarks Formnext Connect to launch new AM-BAGGING solution, empowering manufacturers to drive Industry 4.0 automation and increase efficiencies within high-volume, multi-printer environments.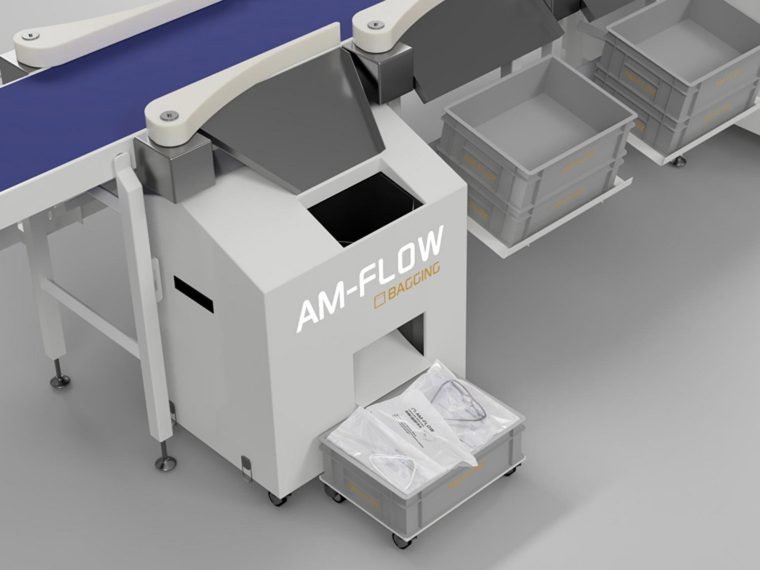 Formnext Connect will see Am-Flow introduce its new AM-BAGGING module to further drive digitalised automation within the post-3D printing process.

AM-Flow, the provider of advanced manufacturing solutions that drive the digitalisation and automation of additive manufacturing (AM) processes post-production, will use
Formnext Connect
to outline how its technology can provide the missing link for those seeking to scale-up volume within AM production.
The upcoming event will also see AM-Flow once again introduce new elements to its efficiency-driving solutions portfolio, as it unveils its
AM-BAGGING
module.
Central to AM-Flow's technology proposition is its mission to reduce the costly, labour-intensive aspect of post-processing within the 3D printing workflow. By automating processes at this stage, the company enables manufacturers to realise their ambitions to drive Industry 4.0 production in high-volume multi-printer environments, while also delivering a full track-and-trace solution.
Using machine learning and an Industry 4.0 approach from the ground up, AM-Flow's modular systems combine to provide a complete end-to-end solution that overcomes the inherent challenges faced when producing what can often be hundreds of different geometries, sometimes within a single batch. These comprise the identification, sorting, quality control, handling, transportation and packaging of 3D-printed parts.
AM-Bagging set for launch at Formnext Connect

"The beating heart of the AM-Flow 'stack' is AM-VISION, which uses 3D shape recognition to enable rapid and reliable identification of 3D printed parts based on their geometry," explains Carlos Zwikker, Chief Commercial Officer, AM-Flow. "Once these parts are identified, they can be sorted (using AM-SORT), handled and picked with state-of-art gripper technology (AM-PICK) and transported via the use of fully autonomous cobots (AM-ROUTE)."
Formnext has provided the stage for AM-Flow's evolution over the last couple of years, starting in 2018 with the presentation of an AM-VISION prototype. This was followed by last year's unveil of AM-SORT, while the 2020 event is set to be doubly significant for the company. As well as being recently named a winner of the Formnext Start-up Challenge, AM-Flow will once again use it as a platform on which to announce a new product.
"We're delighted to be introducing AM-BAGGING at Formnext Connect, a module that – as its name suggests – provides fully automated bagging and labelling capabilities to AM environments," continues Zwikker. "The new solution perfectly bridges between AM-pick and AM-Route and exemplifies our continued quest to provide a full 'end-to-end' post-processing solution to manufacturers and service bureaus."
Formnext Connect visitors will be able to connect directly with senior experts from within AM-Flow to hear more about the team's full suite of efficiency-driving solutions, including AM-BAGGING.
Those wishing to connect directly with AM-Flow during Formnext Connect can request a free voucher code for the event by clicking
here
.
www.am-flow.com